Hades Academy: First Semester
I thought I could survive anything—until I met actual demons.
Ever since my mother disappeared, I'd been fending for myself on the streets of New York by running scams—anything to get a dollar.
So when I almost lightning-blast my latest victim (WTF), and some guy in a slick suit saves me from the cops by telling me I'm half-demon (double WTF) and I belong at a place literally called Hades Academy? I figured I was the one getting scammed.
But no.
My name is Nova Donovan, and I'm half-demon.
Next thing I know, I'm flying in a horse-drawn carriage on my way to a place I didn't even know existed until twenty minutes before. Hades Academy is 100% real: a school for demons to learn the magic that will keep the forces of Chaos at bay.
But if I thought survival at Hades Academy was going to be any easier, I could not have been more wrong. Now I have to deal with tough new classes, a bitchy mean girl who hates my half-human guts, and the attention of several hot but dangerous dudes.
Oh, and did I mention that someone's trying to destroy the school?
Yeah—survival's going to take more than I thought.
Hades Academy: First Semester is a magic academy NA paranormal fantasy novel with a slow-burn romance and a kickass heroine. Although there are love triangles, this is NOT a reverse harem. Rated 18+ for strong language.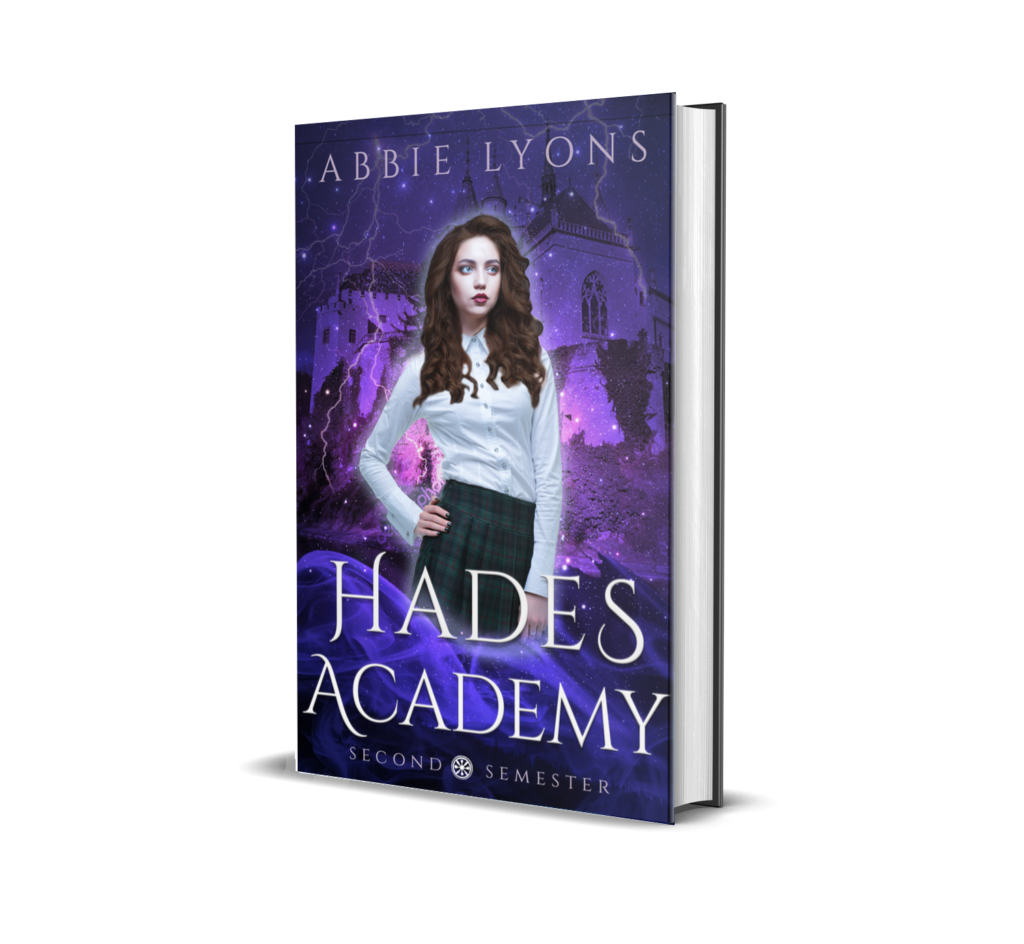 Hades Academy: Second Semester
Welcome back to Hades…
So after nearly dying in an attack from Chaos, discovering the truth about Raines, and taking an immense risk to protect him, I'm back for second semester—and just supposed to act like everything's normal.
Except I have a huge secret. And the school's on probation. Oh, and my hot professor might be trying to kill me.
Now I have to save my own skin while hoping my powers finally manifest themselves, and maybe find out what happened to my mom, and where my demon heritage came from in the first place. Basically, nothing is going to be normal ever again.
Oh, and to protect Raines's and my secret, I'm going to have to do something absolutely insane.
Yeah—I might have a boyfriend now.

Hades Academy: Third Semester
Coming September 30, 2019